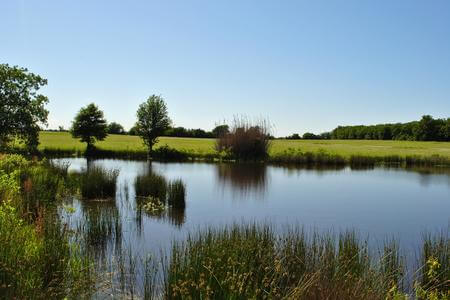 We bought a ranch property known as the Lakeside Ranch in Coalgate, OK in January 2020 from Kelly Hurt. This wasn't our first rodeo as we have moved 9 times. I will say that Kelly is the best real estate agent we have ever been associated with in buying property. He is a very kind and accommodating person, as he showed us the property numerous times before we made the purchase. The big guy is simply put just a pleasure to have as a professional realtor and friend. I will truly say he represents "the best of the best" in the real estate business. Yes, we would recommend Kelly to anyone looking to purchase property.
Larry and Paula Reck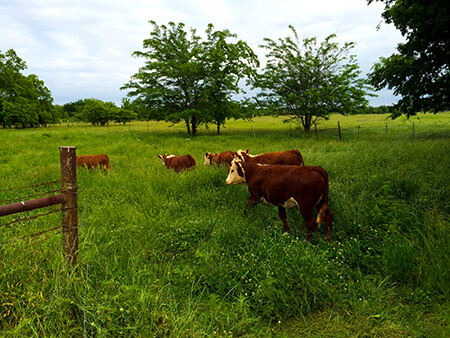 At an age where many are starting to think of retirement, and without any agricultural experience or contacts, I decided to buy a ranch. I met Kelly Hurt while looking for land. He immediately began helping me refine the ideas I had developed while researching the concept. Shortly thereafter, we had identified the best available parcel for my needs. I could not be happier with the land we bought and most of the credit for that belongs to Kelly.
After choosing the land, our next mission was to modify it to best suit our purposes. This process has included a large pond restoration, laying over 6,000' of water lines, building a shop, and adding thousands of feet of fence. Kelly's construction company has taken on all of these projects. The pond is complete and has turned out great. The other projects are proceeding as planned. The great thing for me about working with The Land Doctors is the security and convenience. Security in that Kelly and his team have steered me toward better ways to accomplish my goals than I would not have thought of, and convenience in that I can visit with Kelly about what I need and he does the leg work of figuring out a way to do it. He has always communicated well during the project and has always been flexible and cheerful when I make last minute changes. The process has just worked great.
Finally, along the way, he has managed to become a great friend and in many cases a mentor (He has taught me to use a tractor!). Because of this, it is with great pleasure and no little bias that I give Kelly and his team my highest recommendation. One extra word of advice if you choose to do business with Kelly, make sure he brings his wife's amazing cookies to your meetings!
Mark Goss, Edmond, OK
My wife and I had been wanting to build a small pond on our property and didn't know where to start. After watching the Land Doctors I decided to give Kelly a call. He came to look at our property and presented a few ideas. The option we chose was to rent some heavy equipment and build it ourselves. With Kelly's help and guidance, our pond become a reality and we've very pleased with the results. Kelly is the real deal. Very personable and professional, and he stuck with us through the whole process. If anyone is considering building a pond or other land projects I highly recommend The Land Doctor.
Daryle & Brenda Presley, Seminole, OK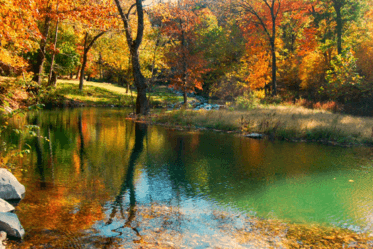 When I first met Kelly I told him that I never make a speedy decision. I told him that it could take a while and in the end I worked an entire year with him before we closed. Kelly was very patient thru the whole process, did a fantastic job of showing the property and gave me the info that I asked for. Since the sale, Kelly has kept in touch and offered information that has been very helpful with the property improvements. We have really enjoyed Chimney Rock Hollow and will for many years to come.
Don Moore, Locust Grove, OK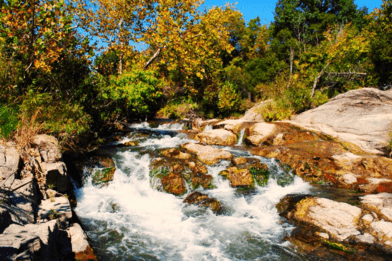 I just want to tell you what a great job you have and are doing for Rudy and me. You are always so quick to respond and ready to take care of anything. You are good at what you do and all your work on our behalf is very much appreciated.
Paula Mann, Celina, TX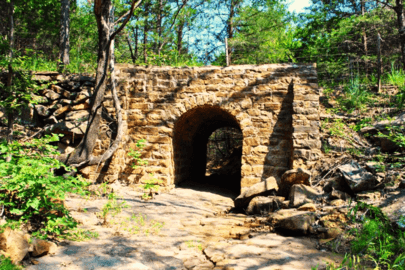 Kelly Hurt is the entire package. He's bright, attentive, focused, knowledgeable, energetic and integrity filled. I've used him for both purchase and sale transactions. He's the best.
Frank Keating, Governor of Oklahoma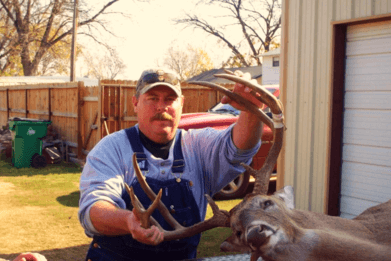 True professional service is hard to find these days, but I must say, that is what I received from Kelly Hurt. I could not have asked for any better service and their dedication to go the extra mile to see my dreams come true of land ownership was amazing. I must say that this was not the most rewarding part of the entire process. Although we met on a business level and conducted business together, the most rewarding part is the friendship that has evolved between us and that is something that I will cherish for the rest of my life. Thanks for all that you have done and I look forward to doing business together again.
John Lookingbill, Altus, OK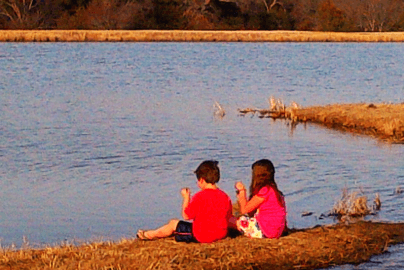 Kelly Hurt is an outdoorsman that understands the things that are important to fellow outdoorsmen that are looking for a place to enjoy special times with their friends and family. Kelly is a very friendly person that my wife and I felt like we had known for years the first time we met him. You can tell he truly loves what he does. Every aspect of our purchase was handled in a very professional way with all the i's dotted and t's crossed. Kelly went out and walked the property with us rather than handing us a map and saying "go get it". I would recommend Kelly if you are looking for a special piece of heaven. You won't be disappointed.
John Strain, Lufkin, TX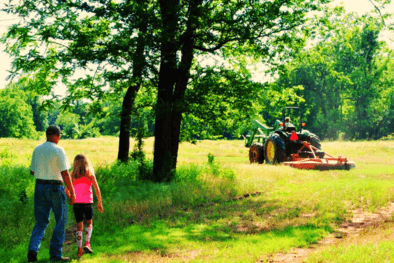 I searched for the perfect property for about 18 months and never found what I wanted. I talked to Kelly, told him what I wanted and he found the perfect place for my family in a matter of weeks. From now on, I am calling him first.
Darryl Schmidt, Edmond, OK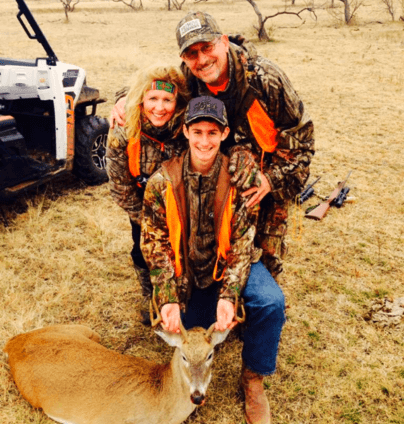 We want you to know how very much we appreciate you! You have been an invaluable help to us and we feel honored to count you as our friend too! We look forward to many years of professional and personal relationship.
Steve, Kelly, Kaitlin and Christian Owen, Edmond, OK
You're a good man selling God's property. You've renewed my faith for what it's worth. It's not just boring farmland past those fences. You gotta get to where it's quiet to actually hear something. That's what you've taught me. That's what I want your clients to understand.
Eric Lynch, Norman, OK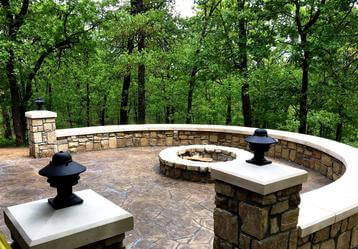 I just want to thank you for doing such a great job on all the work you did for us, especially the fire pit. First class. Thank you!
Bill Starkee, Antler Creek Ranch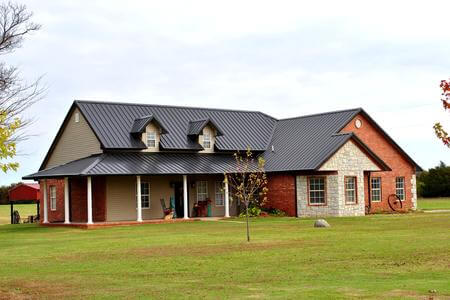 Kelly, We would like to take this opportunity to thank you for all of your time, assistance, hard work and help in the selling of our home and property. Your professional service and attention to detail from listing the property through the closing process was greatly appreciated. You always had time for phone calls and questions and are so personable. We were very pleased in our experience with you and The Land Doctors and would highly recommend you to anyone looking to list or buy property.
Arnold and Charlotte Effinger, The Homestead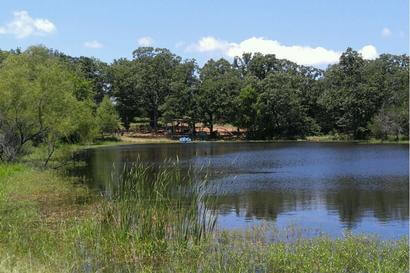 We had been looking at ranches in Oklahoma for a couple of years and hadn't found the right place. We contacted Kelly to look at a ranch he had listed. It didn't suit us, but Kelly listened to what we were wanting and had us check out a place that we would have not considered from the listing. He said it's worth checking out. We went and toured the ranch and he was right. We made an offer and Kelly was great to work with throughout the process. We closed a few weeks ago, and Kelly is still helping us make the transition and always takes my calls even though the sale is complete. If you are looking for a ranch in Oklahoma, we would highly recommend giving Kelly a call.
Jason and Adrienne Vanlandingham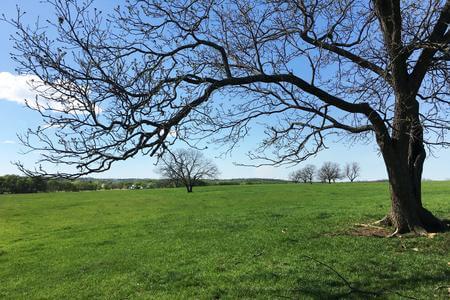 Kelly held our hands through the process of selling our property. And, cheerfully, he helped us through each hurdle we encountered. We are both so grateful for Kelly's diligent and ethical work. He enabled us to achieve our dream of retirement. Kelly is truly committed to his clients and is also, a friend. Look forward to him visiting us on the White River.
Jeff and Julie Luke, Southfarm and Boggy Creek Ranches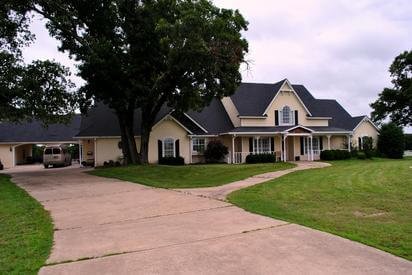 If you are in the market to buy or sell a ranch, or need assistance in managing a property, or just want to build your dream home, give Kelly Hurt at the Land Doctors a call! No one has more knowledge to assist you in all your endeavors!
Brian Banks, Banks Valley Ranch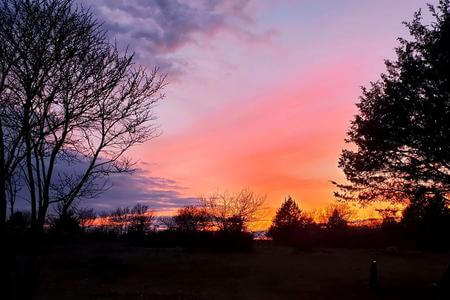 I am happy to endorse my friend Kelly Hurt. Kelly played a special role in seeing what the future could look like for us in rural America and helped close our deal. He's fair, funny and handles some terrific properties.
Kyle Horton, HD Farms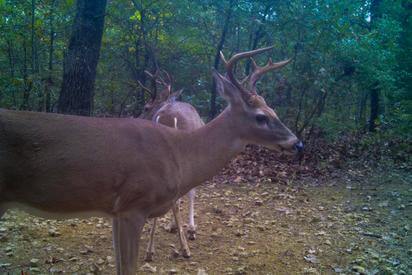 The Land Doctors did a fantastic job selling our place. They went above and beyond, setting up trail cams, taking pictures and getting it out in the public eye. I especially appreciated his input concerning offers that I felt were too low and the encouragement that there will be better offers. When it came to closing, I would have been struggling to know what was needed but they had all the answers and even worked out an easement with a neighboring land owner.
Thank you, Kelly, for a job well done.
David Ross